Friends living like family,
for the good of our community.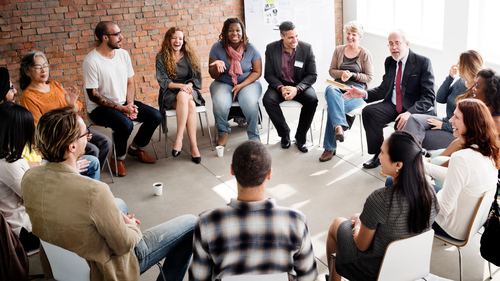 Community Groups consist of 8-16 people who meet on a regular basis, looking to connect in authentic relationships, to deepen their faith, and impact the world around them with the love of Jesus. In order for the participants in each group to build trust, be authentic and transparent about their lives, and maintain confidentiality, our Community Groups meet for 16 months and are closed (no new members during their season together). Group Launch is our on-boarding process to Community Groups where you'll be able to join a new group as it is forming for a season together.

Community Groups will be launching this fall. For more information, or to get connected with a group, click the link below.
Do you love helping kids know God's story? Are you crafty? Were you an all-star in P.E. class? Each week we have the best opportunity to bless our kiddos and have a ton of fun.
We're a close-knit team of musicians and behind-the-scenes techs. We serve and laugh hard.
Our students are the next generation's leaders and influencers. Be part of helping our students plug into church life and mentor them toward the awesome future God has for them while having a ton of fun!
Connecting with new folks is our specialty. We help people feel welcome and point the way for visitors to have a great Sunday.
Short-Term Groups are groups that meet weekly for a limited period of time (four to nine weeks) to explore a single, relevant topic (i.e. marriage, finances, spiritual growth, communication). These groups invite people to connect with others around a shared felt need, and equip them with tools and resources that are useful and practical.

Short-term groups will be launching in the fall. Watch for announcements!
Get Connected. Go Deeper.